Bird Watching and Nature Excursions in Goa

Call me on +91-9881961071 when you're done with the everyday tours, the usual company and the same old sites. Then I'll custom design your nature excursions into the unexplored forests of Goa.
North Goa Bird Trip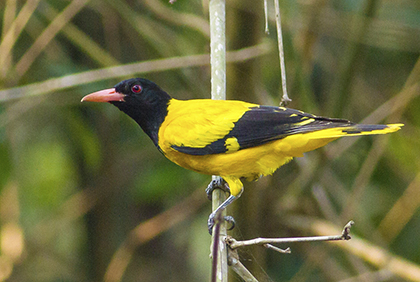 6:45 a.m. (pick-up) to 10:30 a.m. (back at resort)
No this is not a trip to the Salim Ali bird sanctuary since the Chorao island is actually not very productive for birds! Instead we visit Socorro plateau for forest birds (Black hooded orioles, Golden mantled leaf birds, White cheeked Barbets, Plum headed Parakeets, Purple Sunbirds, Jungle Babblers, Blue tailed Bee-eaters, Black rumped Woodpeckers and the like!
Next, two stops made at Paithona stream and Pilerne lake for Pied kingfishers, Wolly necked Storks, Bronze winged jacanas, Purple Herons, Indian rollers, and Marsh Harriers.
Charges Rs 4600/- for two persons. Single person charge is 3200/- (includes binoculars, and pick up and drop back to hotel within 10 kms of Calangute).
"Better known for his snake-wrangling skills, Rahul Alvares takes small groups of enthusiasts on a birding trip. Happy punters have seen golden orioles, scarlet minivets, sunbirds, rufous woodpeckers, kingfishers, and an orange headed thrush… and that on a bad day." — Lonelyplanet Magazine
The Butterfly trip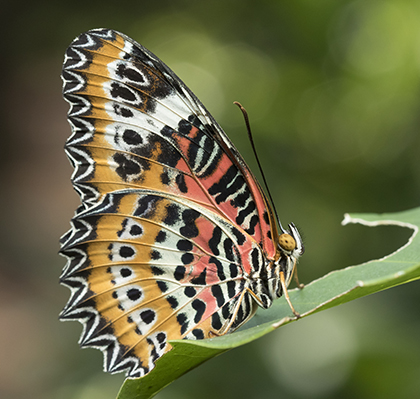 Pickup 8.30 am Drop back 2-3.00 pm
Finally a place reliable enough to conduct a butterfly trip by itself! At the butterfly conservatory on the outskirts of Ponda, Yashodan Heblekar (the owner) finds me 15-20 species to delight in on an average day. And that's not counting the spiders, beetles and other insects we could potentially spot and photograph in this biodiversity hotspot!
By planting specific endemic species of plants Heblekar has converted this conservatory into a giant butterfly magnet. Part of our time will be spent photographing butterflies such as the Glassy tiger, Crimson rose, and the Tamil lacewing in this setup. For the second part of our trip we climb the hill behind the conservatory to spot species such as the Plum Judy, the Angled pierrot and the Monkey puzzle
Charges: Rs 5400/- for two persons (without lunch)
Rs 5900/- for two persons (with lunch)
Rs 4600/- for a single person.
The Reptile and Amphibian trip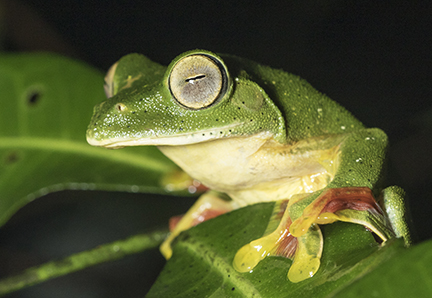 Pick up: 4.00 p.m. Drop back: 11.00 pm
This trip will take you fifty kilometers outside Goa to the one-horse town of Amboli. The drive to Amboli climbs up a road that cuts and winds around spectacular mountains replete with gorgeous waterfalls.
Come 7 p.m. and we're out with torches searching in the forests replete with reptiles and amphibians during the monsoons. Note however that on most nights we don't find any snakes. So why anyone would still want to want to do this trip beats me! But reptile enthusiasts are a crazy bunch and so this trip exists!
Requirements; Passports if you are a foreigner (we cross the Goa border). Shoes, and trousers.
Price ; Rs 6600 /- for two persons. Single person charge 5400/- (includes transport)
Night Watch!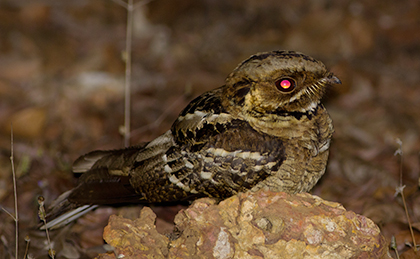 Face your fears of the dark while looking for nightjars in the night. Nightjars are unusual looking birds with even stranger sounding calls. Often these birds will alight right on the ground and if you're lucky to find one this way the bird will usually stay unmoving until you're almost upon it!
But nightjars aren't the only point of this trip. On this trip you will find yourself in a place completely removed from civilization and its night lights. And then you can either choose to take a surreal jungle walk guided only by a flashlight or simply sit and watch the stars while you suddenly become aware of your ears ringing as they find nothing but pin drop silence!
Pick up: 5.45 p.m. Drop back: 8.15 p.m
Charges: 1800/- per person on a twin sharing basis (includes transport to and fro to any place within 10 kms of Assagao or Pallolem)
Bondla Wildlife Sanctuary bird trip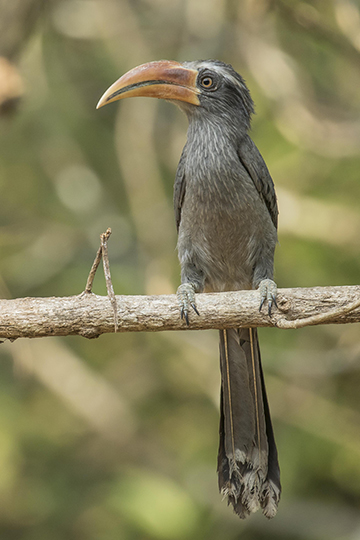 6:00 a.m. (pick-up) to 11:45 a.m. (back at resort)
It's a bit of a ride to Bondla and the birds here are often shy and elusive. But when we do see something chances are it will be one of the gems of the western ghats such as a Malabar Grey hornbill, a Ruby throated bulbul, a White rumped shama, or even a Fairy blue bird!
Charges Rs 5800/- for two persons. Single person charge 4600/- (includes binoculars, and pick up and drop back to hotel within 10 kms of Calangute).
Cotigao wildlife sanctuary Bird trip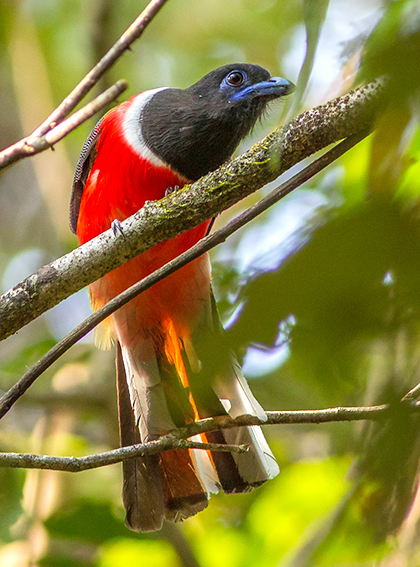 Cotigao is my favorite wildlife sanctuary in Goa. It's so far south in Goa that hardly anyone ever visits it. Birding and nature walks conducted here are very private and alone. The forest itself plays home to massive trees and some spectacular, albeit eshy species including Orange minivets, grey fronted green pigeons, Malabar grey hornbills, racket tailed drongos, and if you're very lucky, a Malabar trogon!
Price: Rs 4800/- for two persons with transport 5 Kms around Palolem (pickup 6.45 am. Drop back 10.45 am)
Rs 6800/- for two persons with transport from north or central Goa. (pick up 5.30 am. Drop back 11. 30 am)
"Most unusual is Alvares's Snake Trip. It's particularly recommended for those who've harboured an irrational fear of snakes all their lives. Within three hours you go from herpetophobia to philia." — TimeOut Mumbai
One to three day photography workshop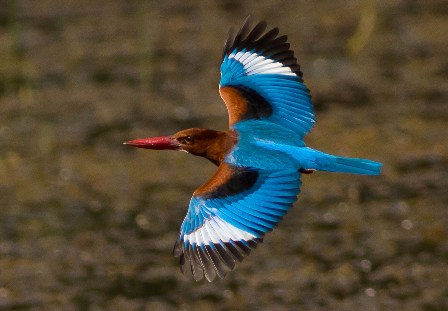 This is a crash course in wildlife photography. I'm certain that with my training methods you will learn more about photography on this three day workshop than you will learn in two years on your own.
The workshop covers everything you need to know about your camera (ISO, exposure compensation, white balance, focussing systems,etc.) and, everything you need to know about editing your images on your computer (lightroom and photoshop software). Besides we'll be visiting the best spots to photograph our subjects!
Charges: Rs 5,000 per person for 1 day. Rs 12,000 per person for 3 days in total.
(includes pick up and drop back to hotel within ten kilometers of Calangute)