In the beginning of July 2014 I did my most spectacular and exciting wildlife trip in the US so far: a road trip to Yellowstone National park! Heidi did the driving for most of the 3000 mile round trip. She was also the chief wildlife spotter, executive sandwich organizer, and my partner in crime for sleeping in the back of her Toyota Tacoma truck during the three days we spent there.
Click on the pics to load them larger…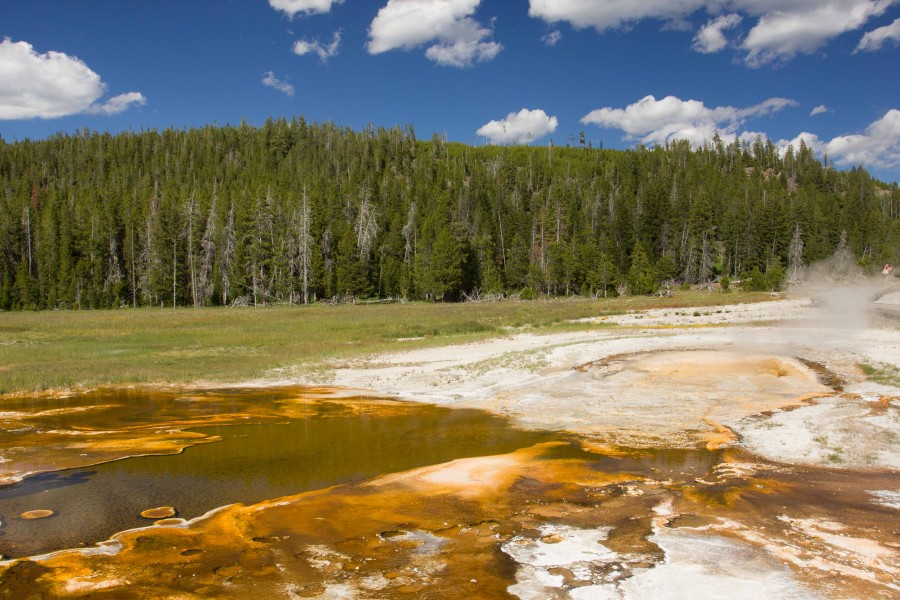 Yellowstone National Park Geysers: the bright colors come from bacteria and algae living in the run off water.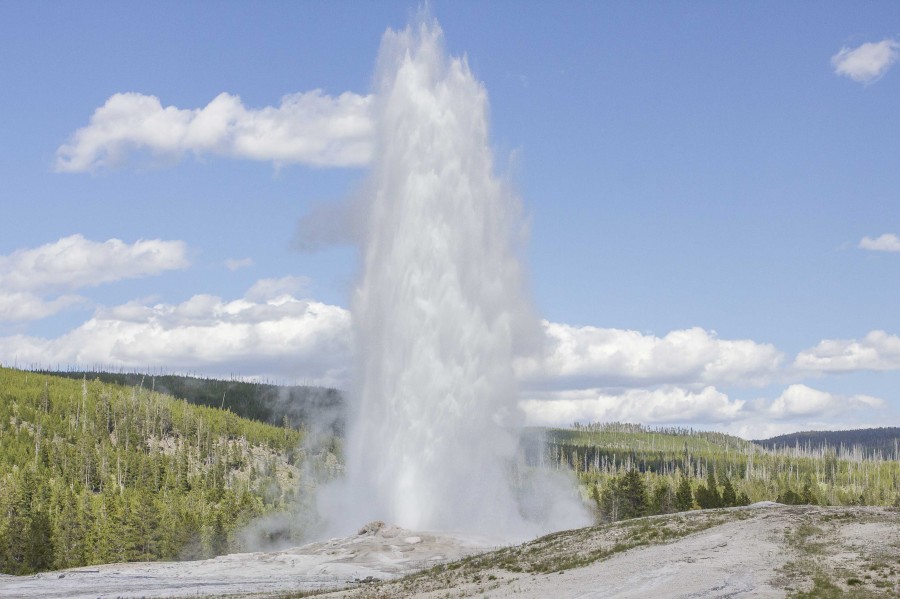 Geyser Old Faithful: This geyser shoots boiling water unto 56 meters high!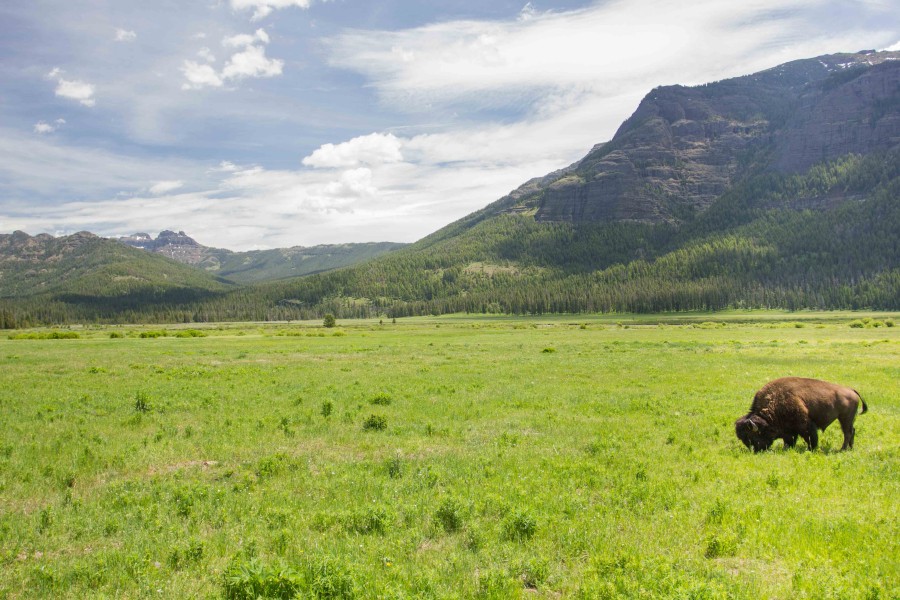 Lamar valley: one of my favorite landscape shots from Yellowstone. A single American bison in the great plains of Yellowstone.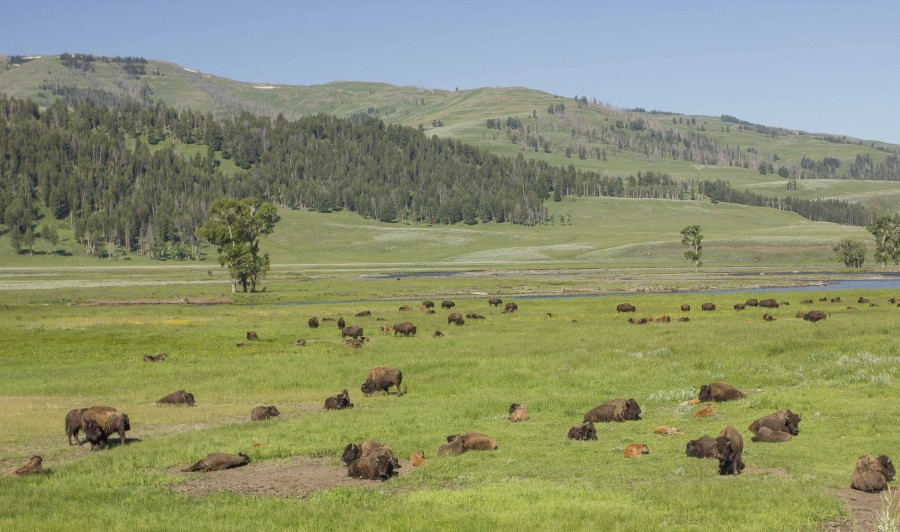 Lamar Valley: The best place to find herds of American bison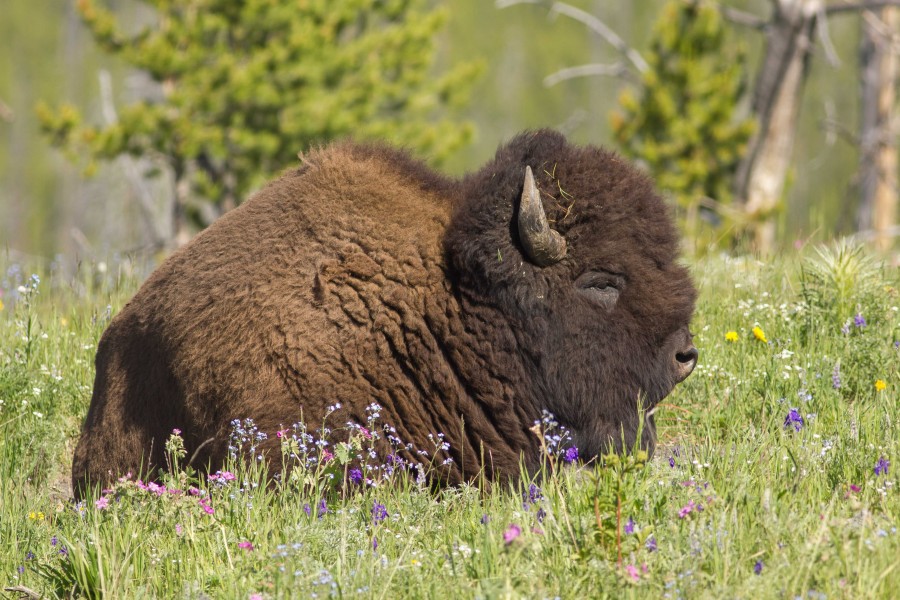 American bison: This sleepyhead looks positively cute and cuddly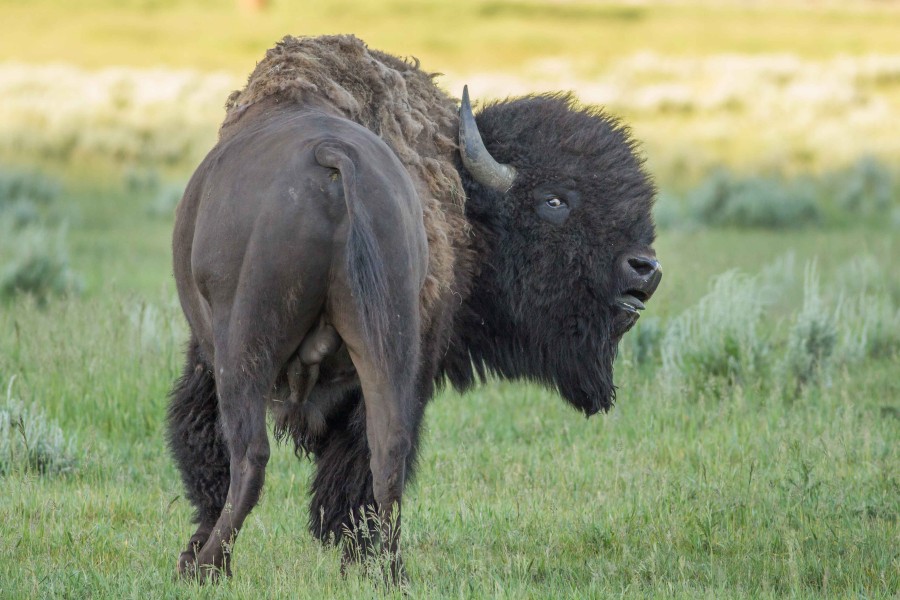 American bison: one of my favorite wildlife shots. This one is definitely not cuddly!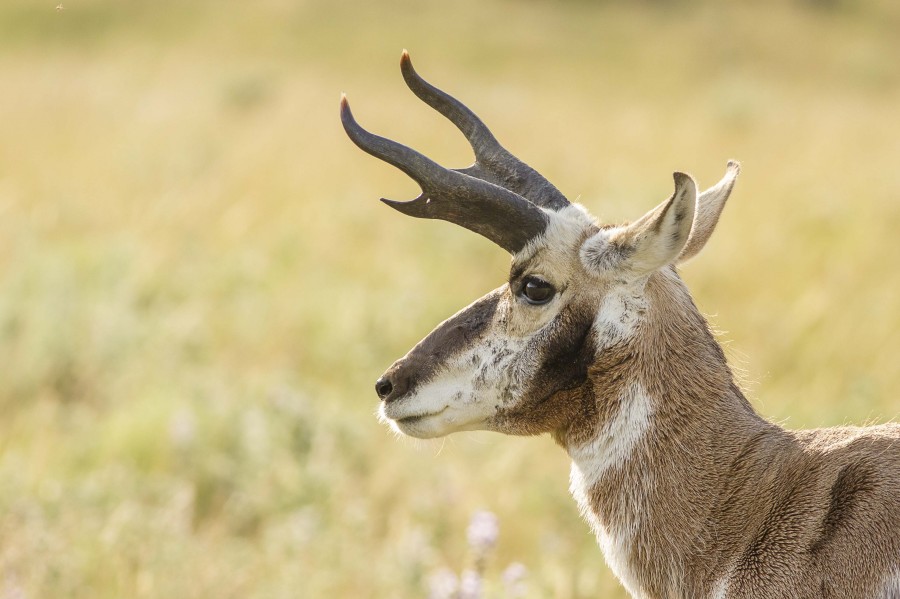 Pronghorn antelope: A male with gorgeous horns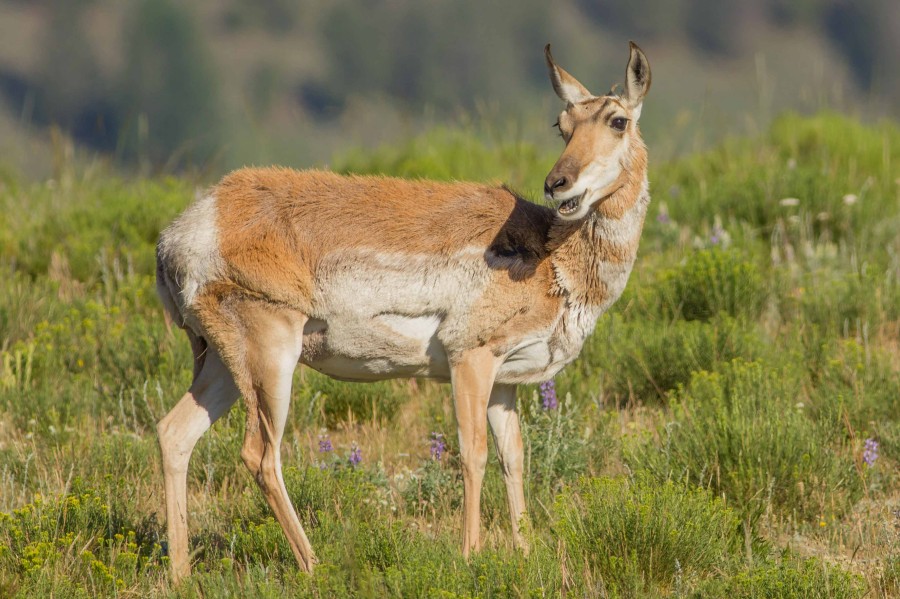 Pronghorn antelope: A female showing off her fabulous teeth!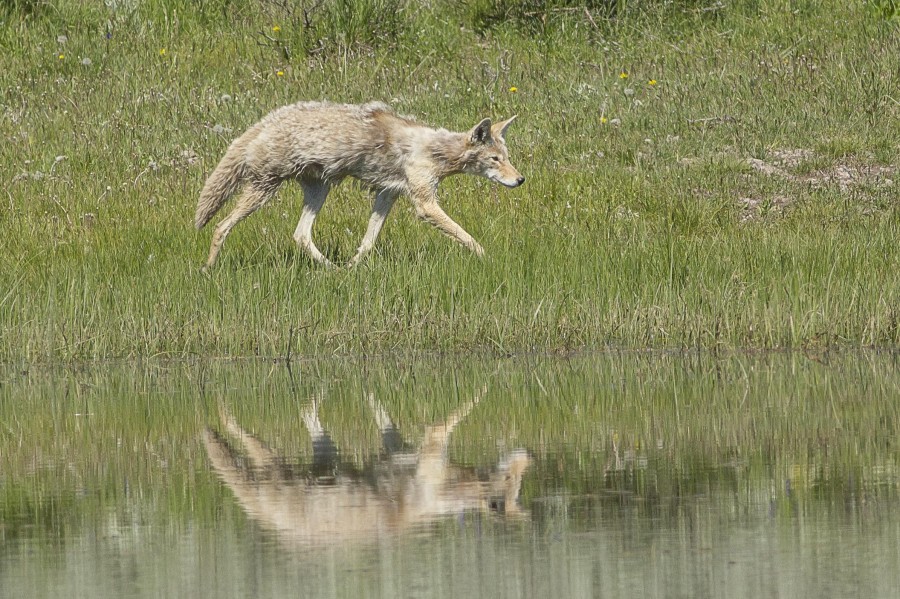 Wolf: a lone wolf possibly shedding its winter coat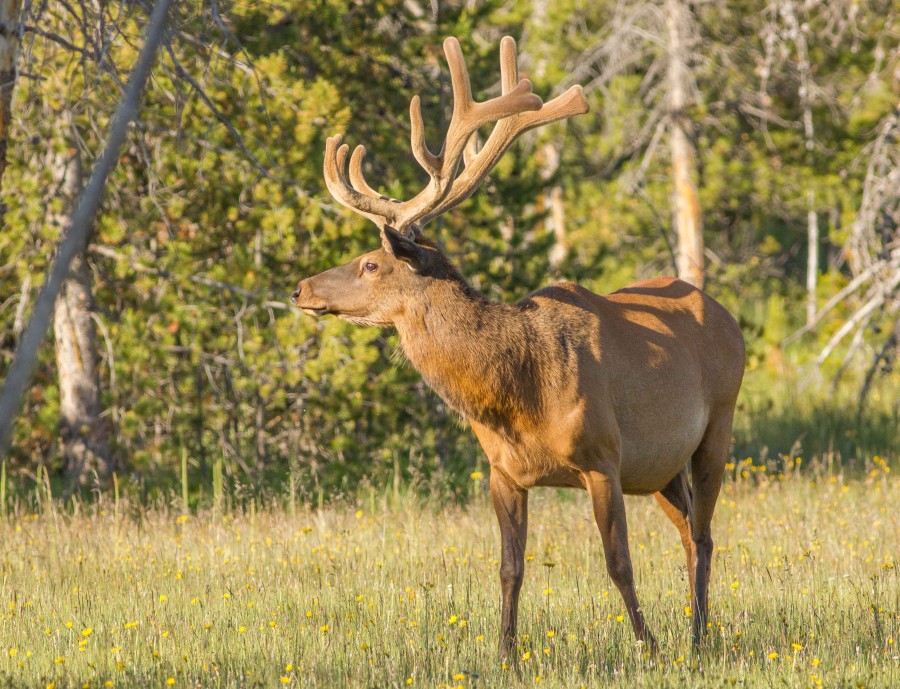 Elk: A very obvious male!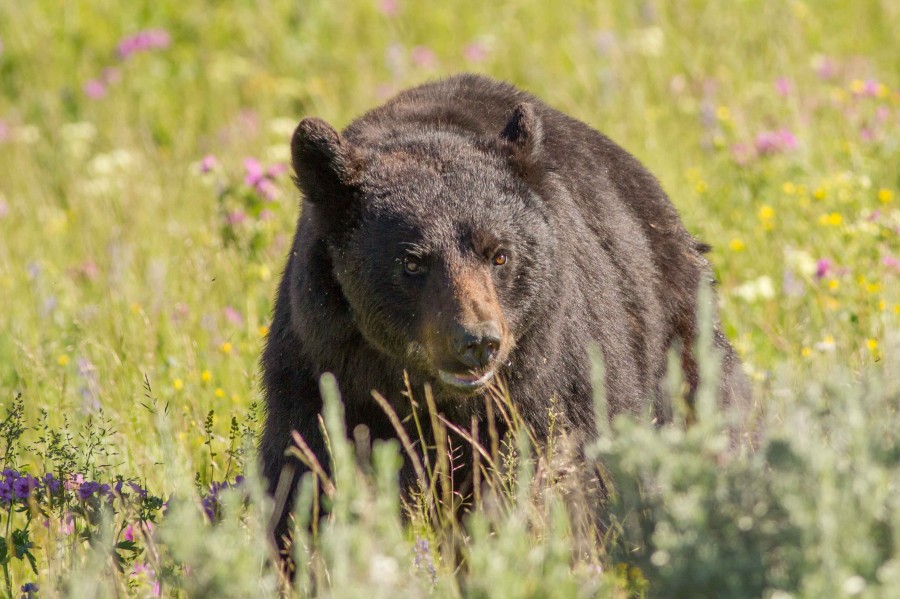 Black bear: one of my favorite pics from yellowstone. This bear was chomping its way through ten meters to the side of a mountain road whilst ten stopped cars and about forty people tried to get photographs of it. The bear lumbered along unhurriedly and anticipating its path I cut ahead of the crowd. When the bear eventually crossed the road to move uphill I was the only one in the right spot to get this shot of it!