The Sri Lankan frogmouth is a most bizarre looking nocturnal bird found in the western ghats. The bird is so well camouflaged that is almost impossible to spot when roosting on branches! But once discovered the bird is easy enough to find again since it uses the exact same spot to roost in the day!
The rusty colored bird is the female among the two in the pics below. Click on the pics to load them in higher resolution.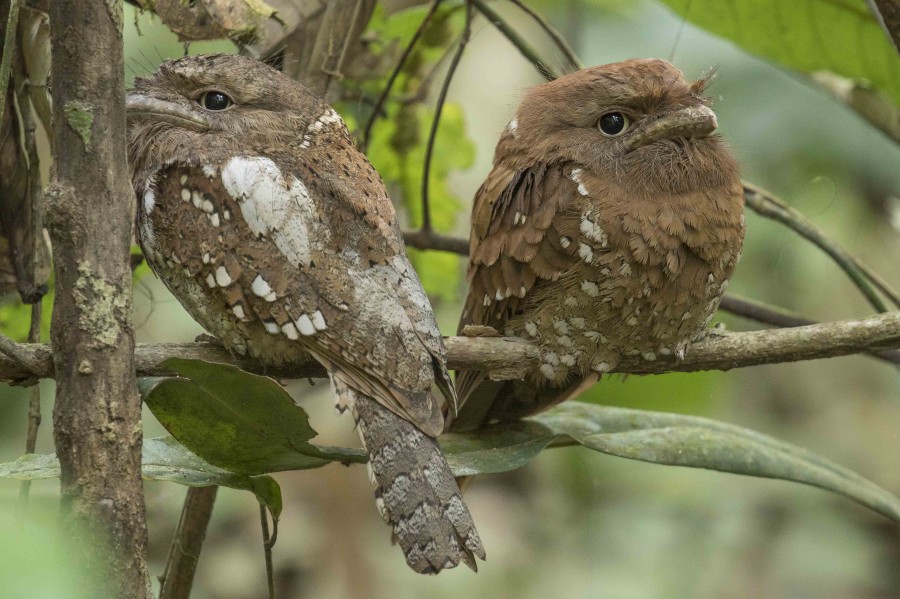 Awake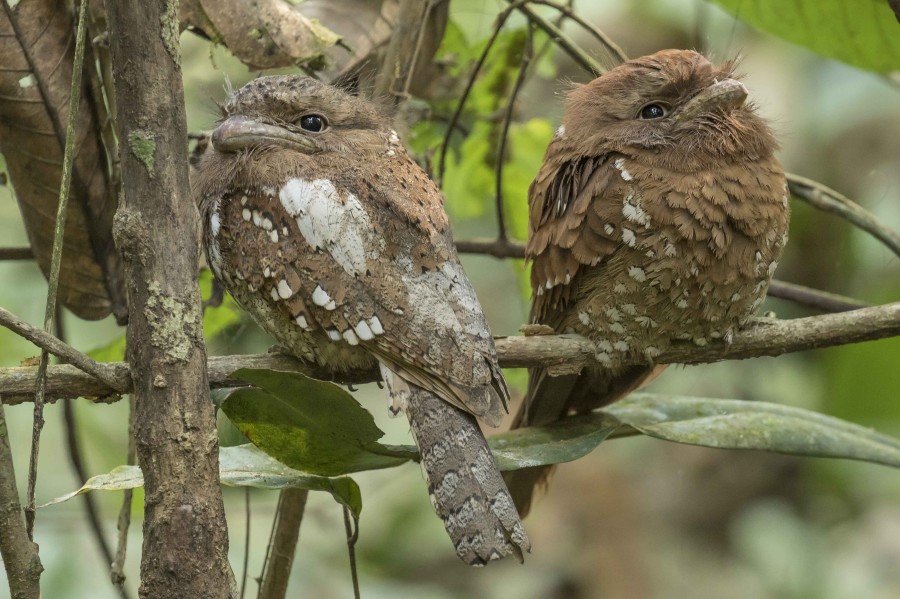 Getting sleepy!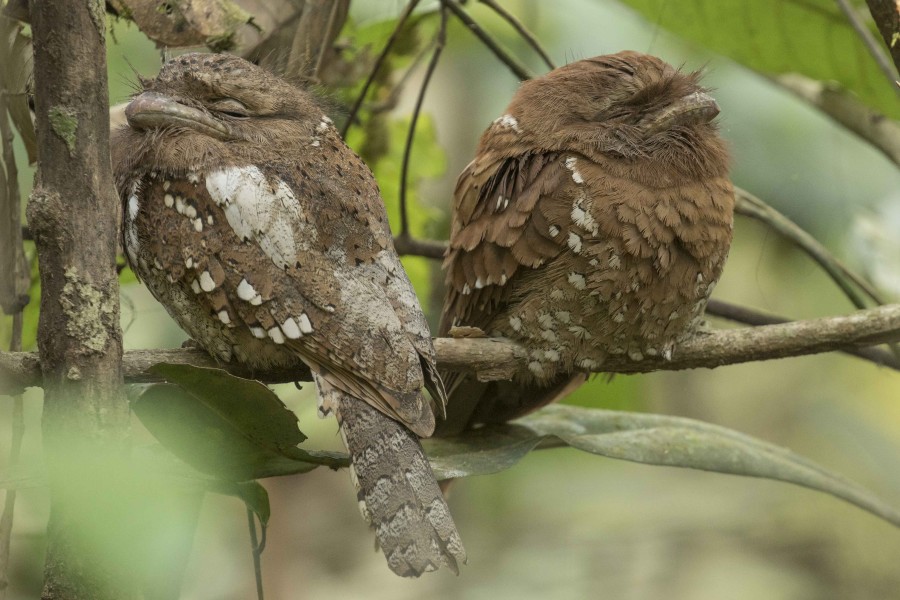 Asleep!
Like all frogmouths the bird has a broad flattened bill, slit like nostrils, a head as wide as its body, and forward facing eyes that give it a wide range of binocular vision. The bird hunts insects with its huge gape in the night.