Click on the pics to load them in high resolution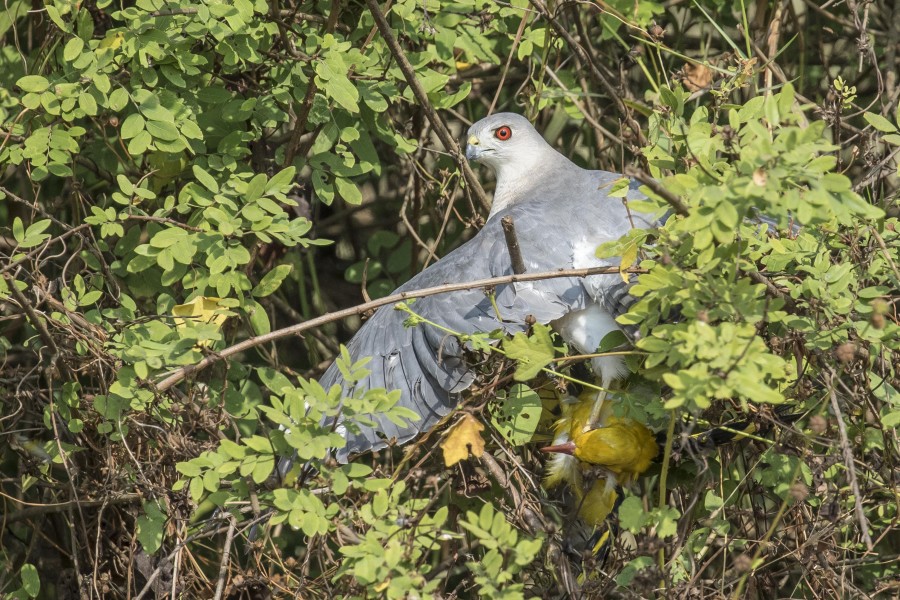 At the fag end of a bird trip with a client a shikra swooped down out of nowhere to grab a golden oriole foraging inside some bushes. A second before the attack happened my client and I were aware of neither prey nor predator. My client in fact was busy shooting some little green bee eaters while I was stifling yawns sitting in the driver's seat of my car.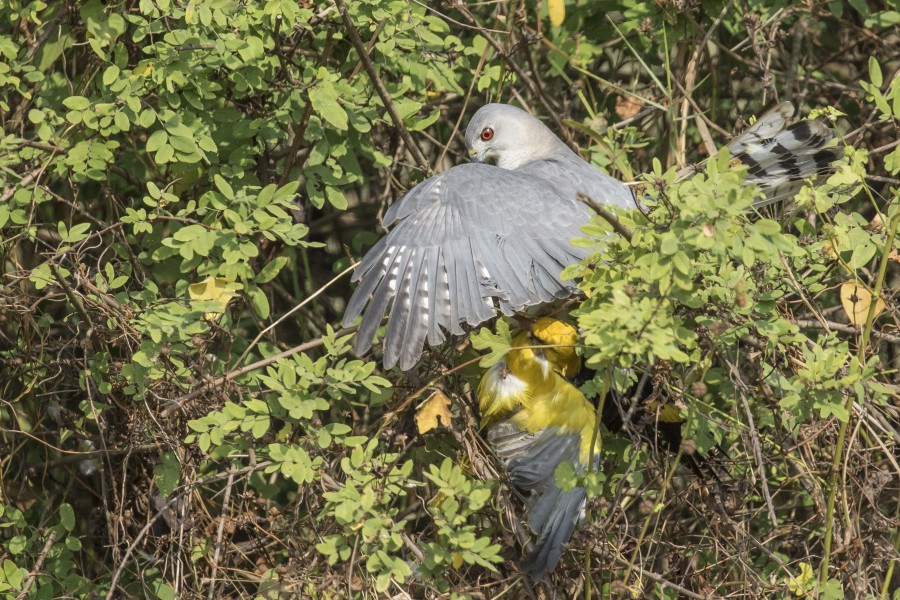 The shikra attack sent me dashing and fumbling for my camera! The predatory bird kept an eye on us while its prey struggled for about five minutes. Then without warning the shikra released the oriole and flew off into a nearby tree. All around woodland birds were still screaming in panic over what had just happened! I figured the shikra had been disturbed by our presence and I told my client to move back into the car with me. After a wait of about four minutes the shikra swopped back down on the dying oriole. It picked up the disheveled bird with one foot and flew off with it!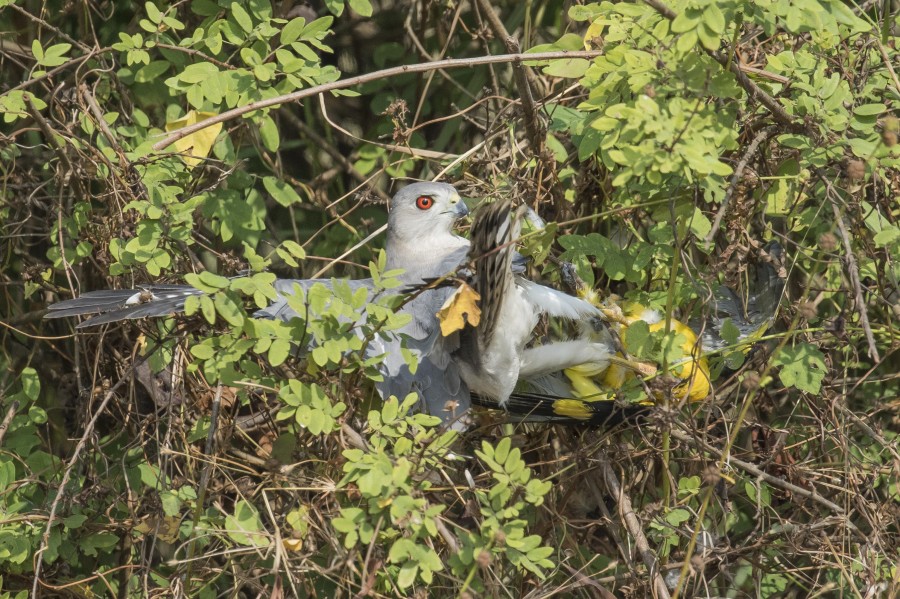 I realized that despite being disturbed by us the shikra stayed on its prey until it was sure it had been incapacitated. Then it ditched its prey and cleverly returned only after we appeared to have lost interest in the proceedings!